Tomorrow's classics
Using the natural beauty of wooden surfaces as our starting point, we aim to help our customers and end-users to furnish environments by emboldening them to think beyond white, black and grey.
Read more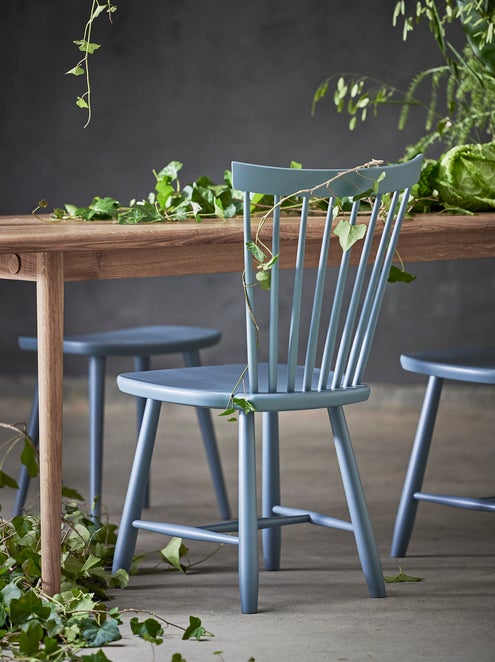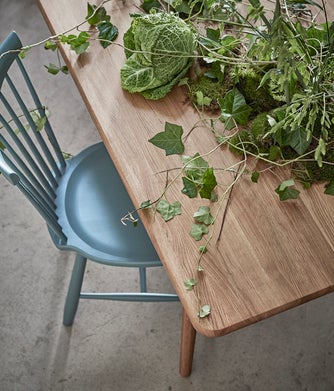 Smoked Oak
Smoked oak is a surface treatment that adds a sober feeling and emphasizes the lines and soft contours of the series, which will now become a regular surface treatment in the range.
Read more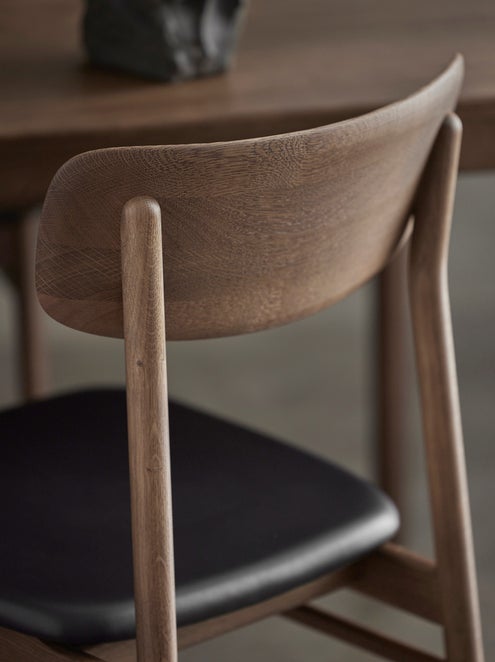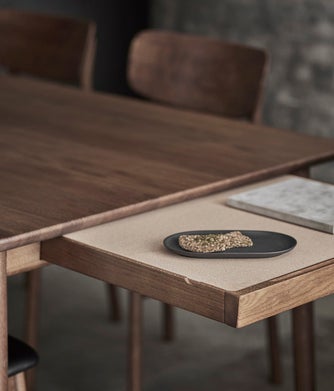 Miss Button upholstered
A product that demonstrates Stolab's impressive craftsmanship in the convex design of its three-dimensional seat. A stool that feels both familiar and yet groundbreakingly new in its expression. Miss Button is indisputably a show-off among stools – and it is now also available with a padded seat.
Read more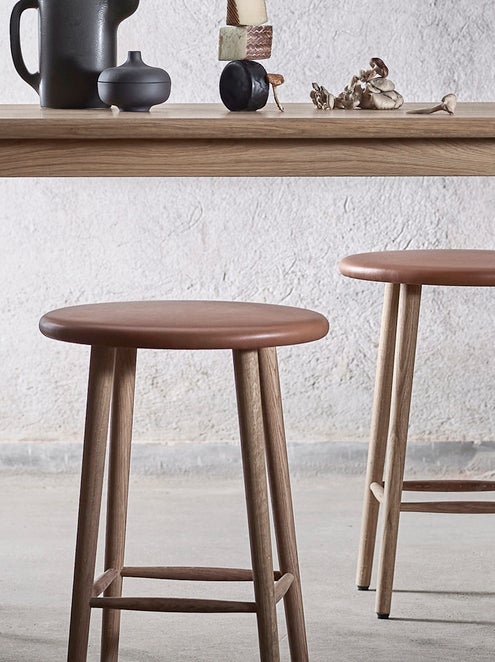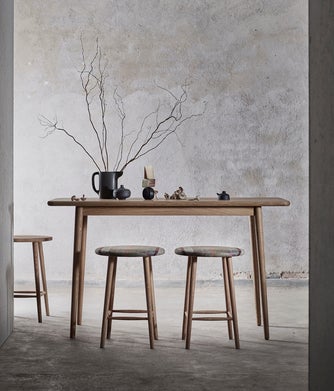 Our furniture is created by Scandinavian designers and produced by us in Småland in solid wood. Everything we do is characterized by carefully executed craftsmanship and detail work. We create furniture that last for several generations.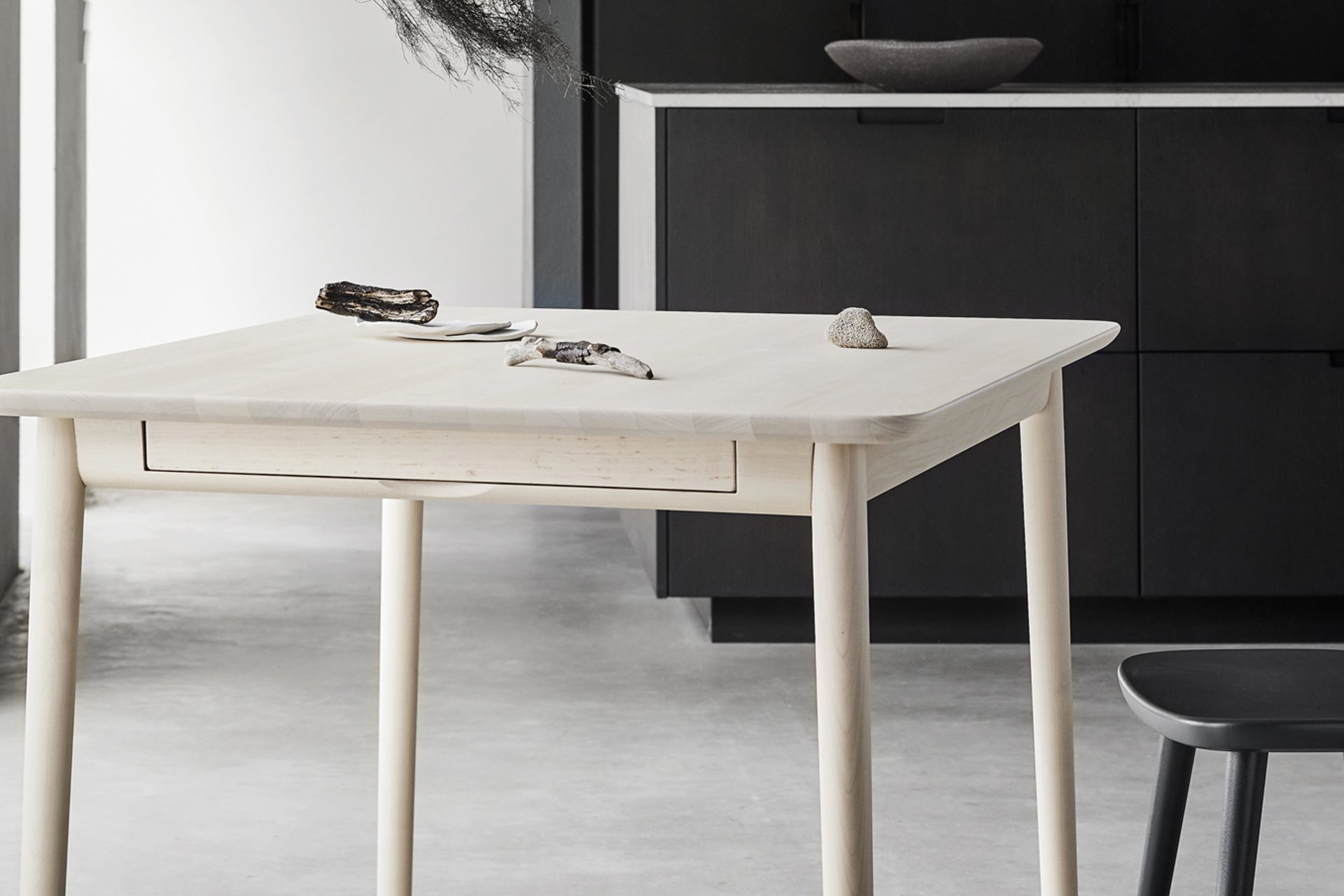 Prima Vista
Sit beautifully
Prima Vista is designed by Marit Stigsdotter and Staffan Lind and is a furniture line where the love of solid wood is clear. The shape, the lines, the backrests of the chairs that are milled from a single piece of oak or birch. Enjoy the table, chair, bar stool or why not the whole line.
Furniture gets new life
We produce our furniture in our own factory in Småland and work every day to do it in a sustainable way. Part of that work is to give damaged furniture new life and offer it to our customers in the project market. Another is to attach skilled retailers to us who can repair furniture that has worn or broken during their lifetime. We call it Reduce Reuse Restore.
Reduce Reuse Restore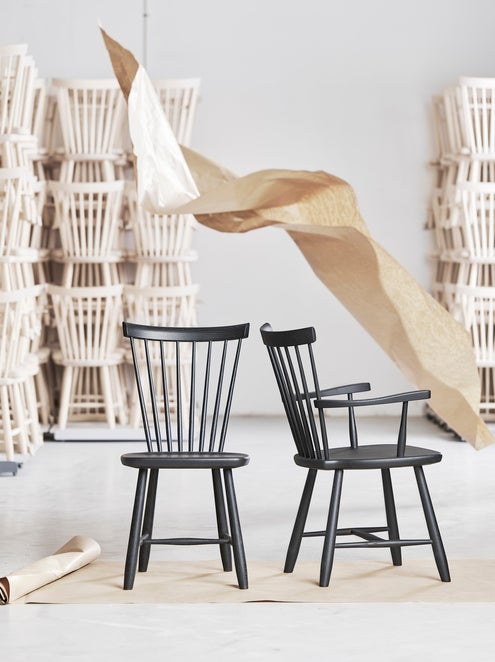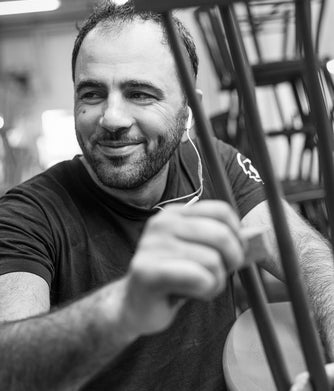 Stolab has been manufacturing Windsor chairs as a signature product since 1907. Its comfort, stability and timeless style remain the core of our DNA even today. Miss Holly from 2011 by Jonas Lindvall, Pinnockio from 1955 by Yngve Ekström and our iconic Lilla Åland from 1942 by Carl Malmsten. They are all part of our history and our present.
Read more about Stolab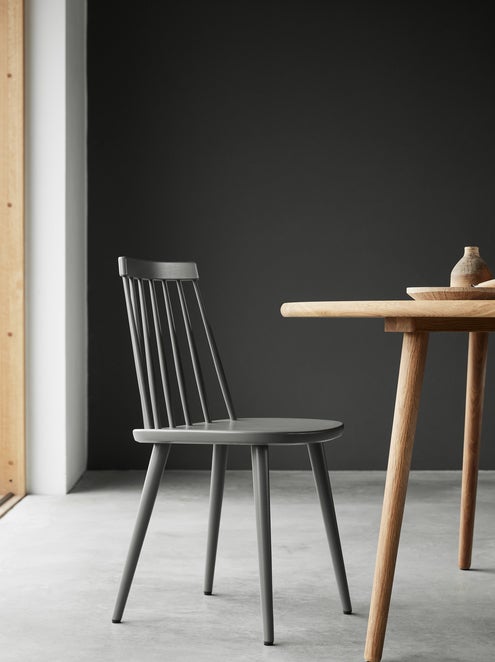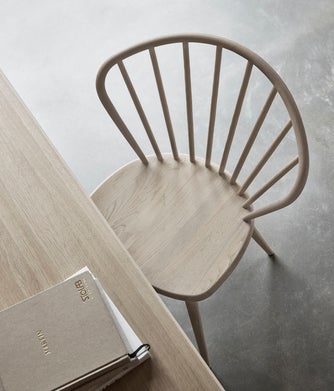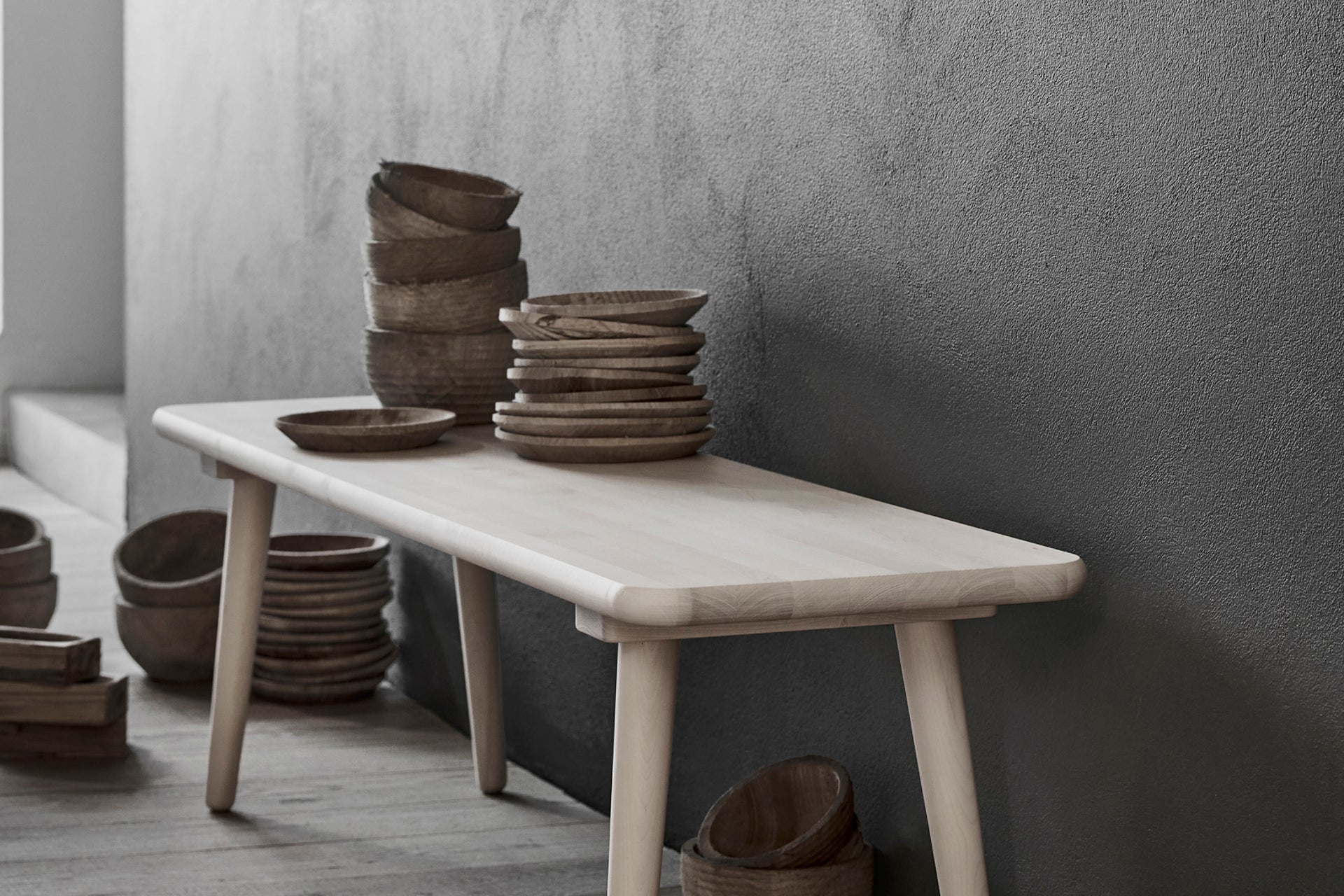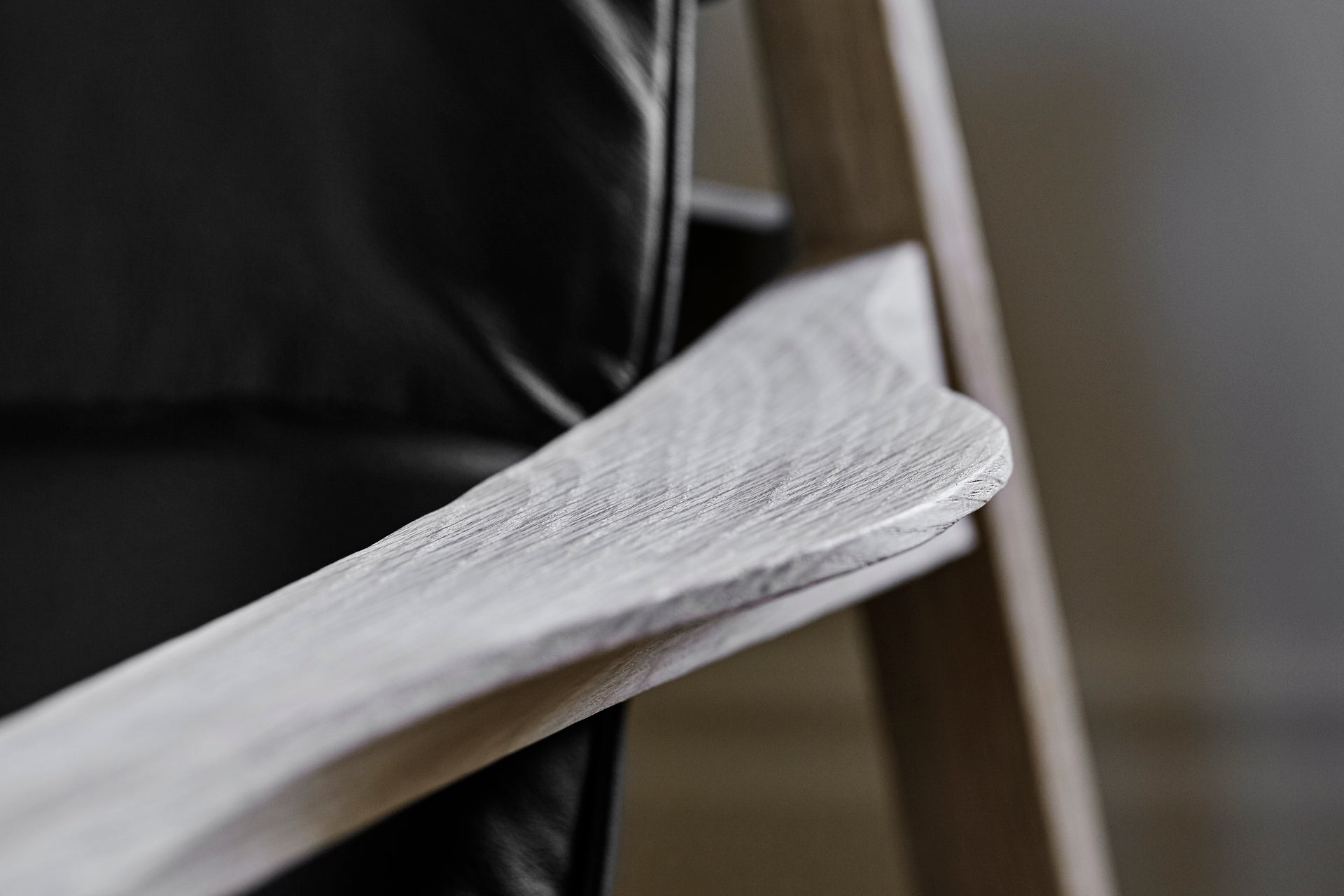 Timeless solid wood since 1907