This is a true story from Smålandsstenar
The history of the Stolfabriken [the chair factory] starts in 1907. In exactly the same location as our current manufacturing and operations.
When Oscar André got involved and started the company Stolfabriksaktiebolaget in Smålandsstenar, it was not by chance. He had strong reasons for this. The region had close access to the best raw materials and a competent workforce, as well as a wealth of knowledge in terms of woodworking.
Windsor-style chairs all the way
The business concept was clear from the start. Stolfabriksaktiebolaget would manufacture Windsor- style chairs in birch. It's what people needed, and what they wanted. The business concept's basic premise has remained with us and developed through the years. We managed to survive through two World Wars and to journey past many milestones. Our Smålandsstenar story is 110 years old and 100% true...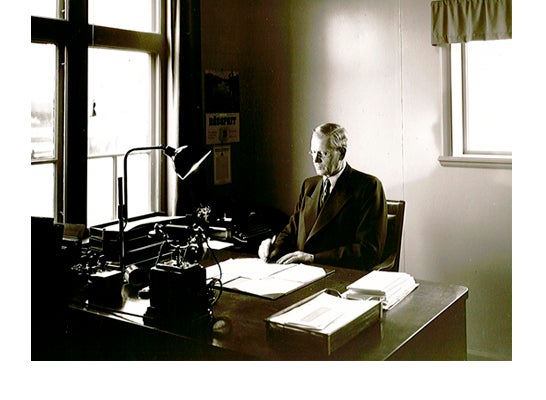 1907
Stolfabriksaktiebolaget was started in Smålandsstenar by Johan Carlsson and Oscar André.
1910
Simple birch furniture is manufactured, with Windsor-style chairs as the signature product. The chairs cost SEK 19 for a dozen.
1935
Ture André, Oscar´s son, started working at the company. Investments were made to start manufacturing a higher quality of furniture, a quallity level that has remained in all products manufactured at Stolfabriksaktiebolaget.of furniture, a quality level that has remained in all products manufactured at Stolfabriksaktiebolaget.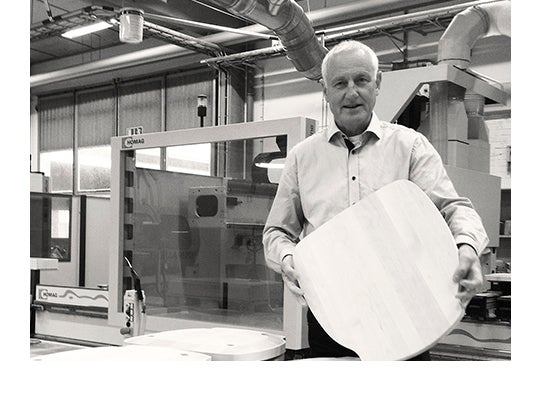 1964
The old wooden building is demolished to make room for a completely new, bright, modern facility better suited for an expanding chair factory
1981
Göran Martinsson acquires Stolfabriken, which changes name to the short, but sweet, Stolab. Under his ownership, superb investments are made to Stolab's manufacturing, both with regards to craftsmanship and manufacturing technologies. Collaboration is started with designer Nils-Göran Gustafsson. With Stolab, he creates a number of staple products for the range such as Öland, Blidö, Sundborn and the Björka drop-leaf table.
1989
Large investments are made in new and modern CNC technology. Collaboration starts with Marit Stigsdotter. The Sgabello stool is released at the Stockholm Furniture Fair.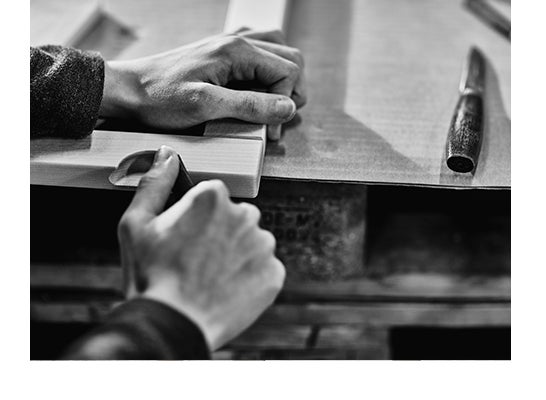 1994
The factory is extended to enable greater capacity.
2000
Extensive investment is made in quality and environmental systems during the early 90.
2003
Stolab invests in its brand and creates its first ever brand platform.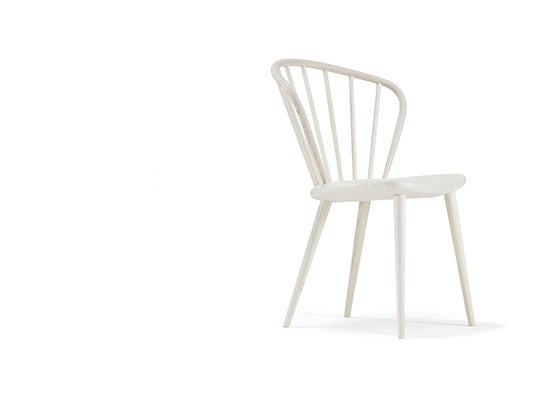 2007
Stolab celebrates its 100th anniversary and launches ash as a material in its range, for instance in the new Excelsa chair designed by Matilda Lindblom. The Arka lounge chair, designed by Yngve Ekström, is relaunched for Stolab's 100-year anniversar
2010
Stolab starts collaborating with Jonas Lindvall. The Miss Holly chair is launched in 2011.
2012
Oak is reintroduced into the Stolab range. A new extension is added to the factory
2014
Stolab starts collaborating with further prominent Nordic designers.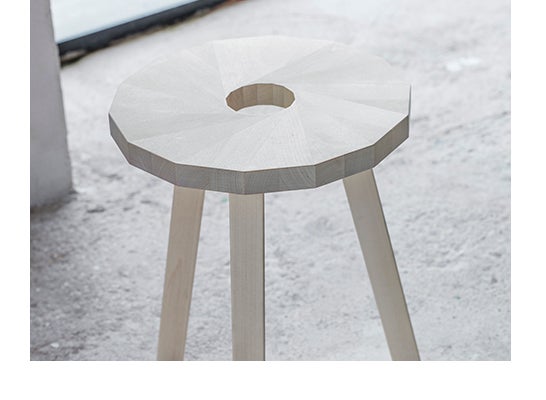 2016
Stolab acquires Albin i Hyssna.
2017
Martin Johansson takes ownership of Stolab and Albin i Hyssna. Together with Marie-Louise Hellgren, Lilla Snåland is taken out, an upcycling pallet that is produced from 14 pieces of waste from the Windsorchair Little Åland. The pallet gets a lot of attention and receives several awards and nominations. Stolab launches the concept "New Life™".
2018
Stolab refines its range of furniture. Increasingly invests in being a premium brand.