Care advice
We work with natural materials, which means each piece of furniture is unique. Out of respect for the material and with consideration to the environment, we use the gentlest possible surface treatment methods. Here you can find all the advice on how to take care of your furniture from Stolab so that it will last and be just as beautiful for many, many years to come.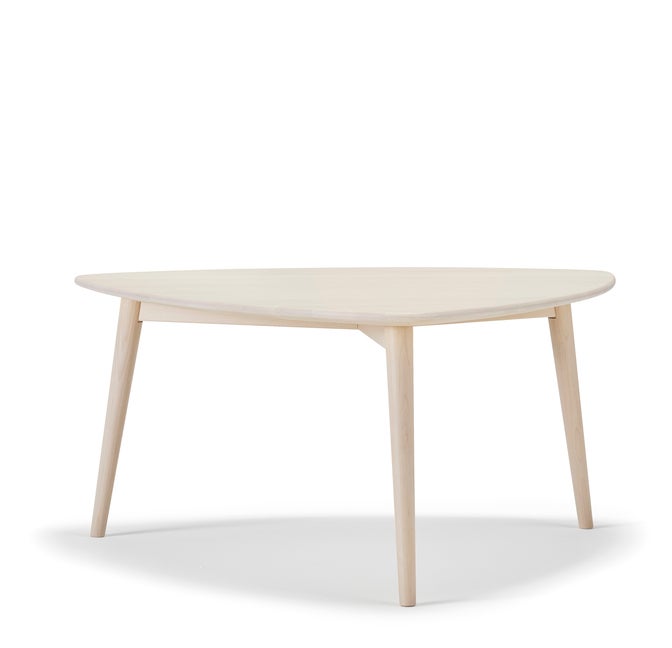 What material would you like to treat?
General advice
These are some general advice for avoiding dry cracks, discolouration, etc. to solid wood furniture:
- Do not position solid wood furniture in strong sunlight, by radiators or in spaces where there are substantial changes to heat and humidity levels.
- Use underlays for hot pots and pans that are placed on wooden surfaces.
- Dry up any spilled liquid immediately.
- Occasionally check that the mounting brackets and screws are tight.
- Bear in mind that table extensions that are not used continually will have a different color compared to the table top due to wear and tear, and because wood ages/darkens over time.
Natural Oil
At Stolab we use an oil that has excellent penetrating properties and is recommended for most types of hardwood. It is based on renewable, vegetable oil and has a high dry content which reduces the emission of solvents. When the furniture is being produced, it will get its first oil treatment. Upon delivery however, some parts may be drier as the wood absorbs unequally. This is nothing to be worried about and you can treat these dry spots with oil directly. Depending on the wear and tear of the furniture the oiling process may look different. A tabletop should be oiled a couple of times in the initial six months and then once or twice a year to keep the surface glossy and to avoid cracking. For chairs and easy chairs, we recommend at least once in the initial six months. After that once a year is sufficient or when the woods start to feel dry and coarse.
How you do it
Polish the surface with sandpaper before oiling so that the fibers of the wood are evened out. This will also remove potential stains. You can use the sandpaper supplied by Stolab in the maintenance kit. Always work with the grains to avoid scratching the surface. If this is a regular maintenance oiling, use a 240 – 340 grain sandpaper. Wipe the surface clean of any dust accumulated from the sanding. Apply the oil with a cloth or a sponge. Avoid applying too much oil, since this will only cause it to get unnecessarily wet and will make it harder to dry. After applying the oil, let it dry for 15 – 20 minutes. Any excess oil can be wiped up, using some paper tissues or a cloth.
If you wish to polish the surface further, you can use some hessian cloth and rub with the grains. The furniture will dry after a few days, but the curing process continues for about a month. Consequently, you should not put bedding or other textiles in a newly oiled cabinet or chest of drawers.
Daily care
Use a gentle soap diluted with water on a damp cloth. Never use tools that could scratch the surface and avoid basic cleaning detergents that contains ammonia, i.e. those with a pH value above 8.
Lighter stains: Rinse a cloth in warm water and squeeze it out thoroughly. Wipe off the stain. Some stains can be removed with a rubber.
Other stains: Use a gentle soap detergent on a soft cloth. If necessary, use a fine sandpaper. Grease stains can be bleached using chemically pure petroleum. The surface should then be treated with new oil as mentioned above.
NOTE: Cloths containing natural oil could self-ignite once they dry and must therefore be burned or placed in a sealed glass container.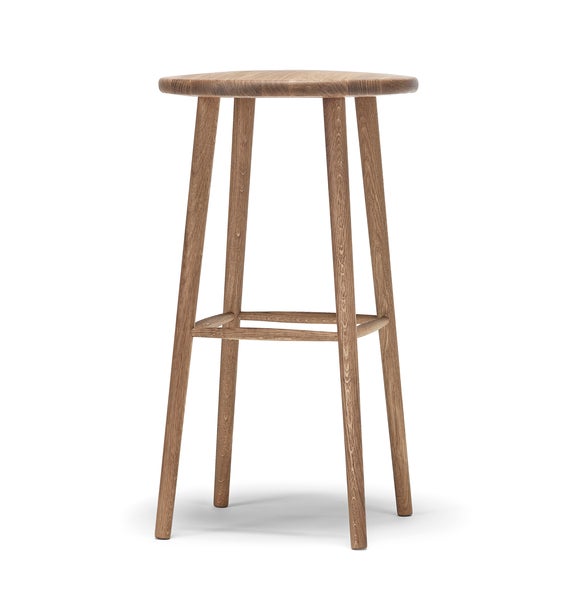 White oil
Shake the container with white oil thoroughly before use.
White oil has the same properties as natural oil and is handled in the same way, but as white oil contains pigments it will brighten the surface depending on how much oil you apply and how often. It will take several treatments for the pigment to fully cover the surface. Stolab's natural oil can be used for maintaining white oiled surfaces if you want to avoid this.
If you are looking for a shinier surface, a white oiled surface can be polished with a hessian cloth, provided this is done within 10 - 15 minutes after applying the oil. White oil has a shelf life of about 6 months.
NOTE: Cloths containing natural oil could self-ignite once they dry and must therefore be burned or placed in a sealed glass container.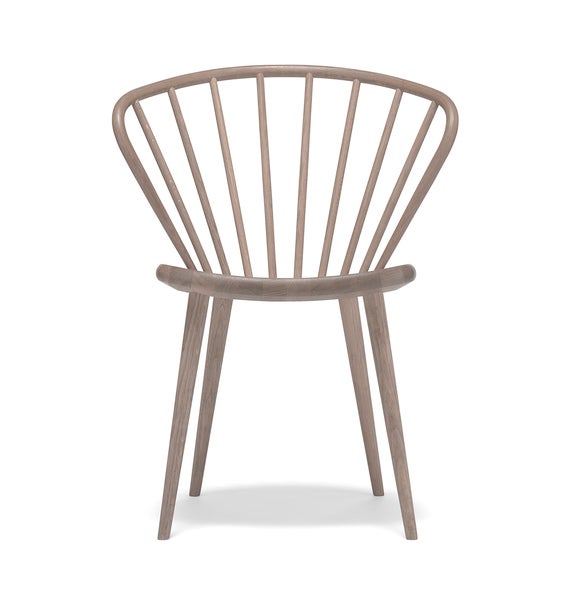 Lacquer
We use water-based lacquer. A lacquered surface does not have to be maintained in the same way as an oiled one.
Daily care
For daily cleaning, use a washcloth that has been moistened with water. You can also add some regular soap if necessary. Avoid basic substances containing ammonia. The PH-value should not be higher than 8.
Liquids containing strong pigments such as coffee or wine should be wiped of immediately to avoid permanent stains.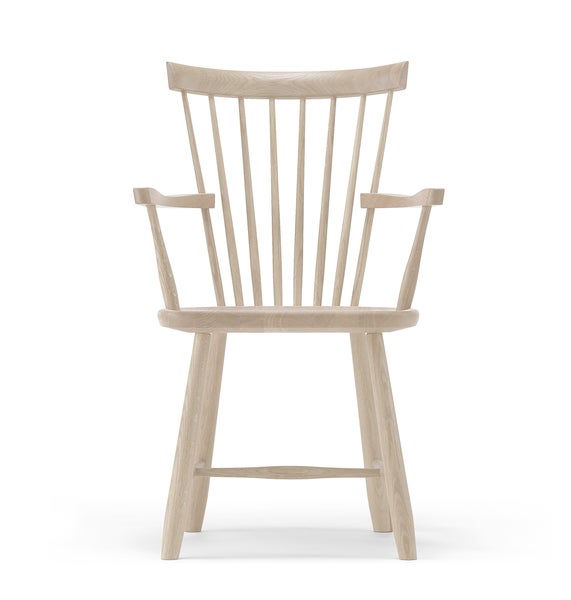 Marble
Just as with solid wood, marble is a living material, which means that it may vary due to natural causes. No two blocks are the same. Our marble table tops are treated on delivery, but may then need to be resealed after a certain period of use. Use an oil or other product specifically made for use on marble.
Daily care
For daily care and cleaning use a wash cloth that has been moistened with water, add soap if necessary. Marble is susceptible to liquids, therefore you should always wipe up any spilled liquids to avoid stains. For more difficult stains that cannot be removed by soap and water, you can use pure alcohol or thinner, for example. Wipe the surface afterwards with a water-dampened cloth. Using alcohol or thinner will remove the oil treatment on the surface. Always apply a new treatment after cleaning the surface with for example, thinner or alcohol.
Never use strong and acidic detergents. Other liquids that do not fair well with marble include wine, vinegar, fruit juice, carbonic acid, coffee etc. We recommend using a coaster to protect the table top.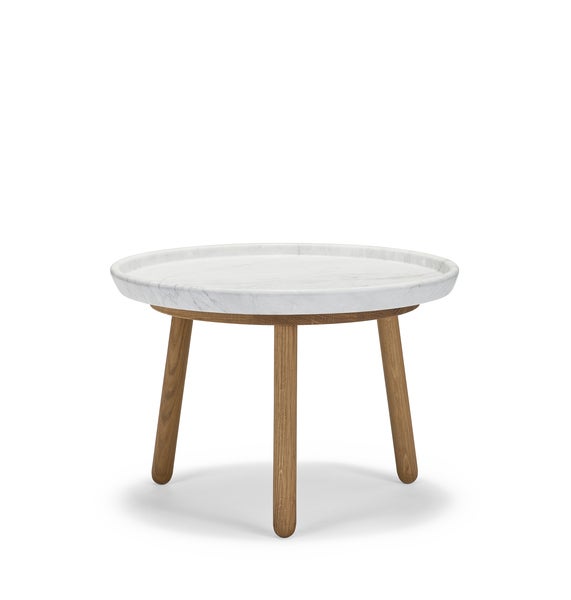 Leather
Leather is also a natural material, and no leather hides are the same, making each seat and cushion unique. Depending on which hide that cushion or seat comes from.
General advice for leather
Leather is sensitive to heat and should not be placed near heat sources such as radiators. Leave a gap of air of at least a few decimeters. Exposure to sunlight will make light leathers darker and will bleach darker leathers. It will also dry out the leather and make it brittle.
Leather is also susceptible to liquids and can stain if left untreated. When cleaning leathers, primarily use a dry cloth. Using a vacuum cleaner can scratch the leather. We use several different leathers from different suppliers and refers to our suppliers on how to treat your leather in the best possible way.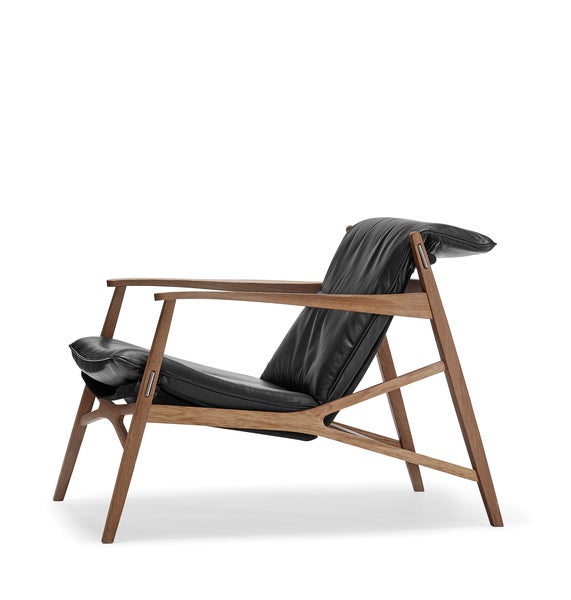 Spare parts
Should your furniture get damaged for any reason, we can help you with spare parts to all our furniture currently in production. So that you can keep your Stolab furniture for a very long time.
However, we always recommend that replacements/repairs be carried out by someone who has experience in wood/furniture restoration. We would like to point out that some color differences can occur when changing parts, but this usually evens out over time. Email your question about spare parts to info@stolab.se and we will help you.
Do you want to know more?
If you have more questions about how to take care of your furniture in the best possible way, our retailers are very knowledgeable. You can find them on our retailer page. There you will also find information on the retailers who can repair Stolab furniture, Stolab Restore.